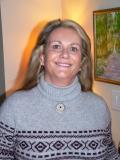 Dr. Walker is a 1987 graduate of Emory Dental School of Dentistry.  She opened her practice in Towne Lake in May of 1997 and has been serving our community since then.
Dr.  Walker and her staff are totally dedicated to educating and treating each patient like a family member.  Dr Walker is an active member in the Georgia Dental Association GDA, the American Dental Association and the Seattle Study Group.
She and her staff are also known for their generosity in helping some of the less fortunate members of our community.  Dr. Walker has been involved in the "Tear" program and treated Russian orphans.  She has also helped many women either victim of family violence or in a drug recovery program to get their life back on track by giving them a new smile!
We always look forward to meeting new faces and creating new happy satisfied grins!